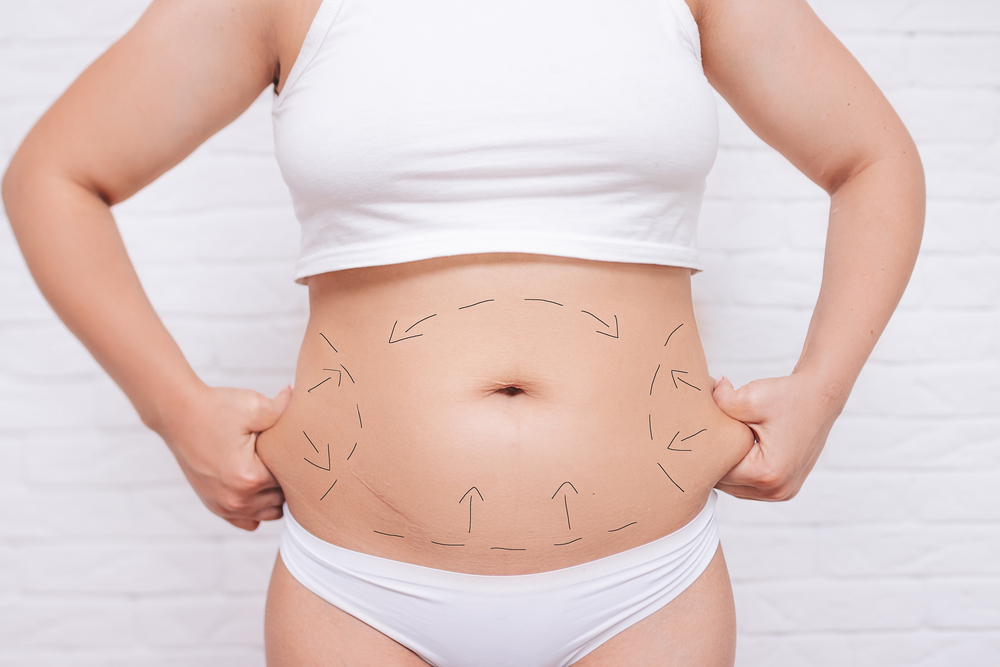 Sometimes, no matter how much you exercise or diet, getting the toned and sleek look you want feels impossible. It doesn't have to be, however, when there are body contouring options that can help. At Luxxe Wellness & Beauty, we offer Emsculpt Neo non-surgical body contouring to help you achieve the results you want. But what is body contouring, and what benefits can it offer?
What Is Body Contouring? A Sleeker and More Toned You
Body contouring, also called body sculpting, refers to cosmetic procedures that can help you build more muscle, lose fat from the targeted areas, and even build a stronger core. Various types of body contouring procedures exist, including those that use lasers, heat, cold, and more. 
At our center, we rely on Emsculpt Neo, which uses the powers of high-intensity electromagnetic and radiofrequency energy to help your muscles contract and to destroy fat cells so that you can eliminate them. Emsculpt Neo can be a good treatment option if you want to:
Eliminate excess fat

Tone muscles

Reshape the treatment area

Improve skin laxity issues
Emsculpt Neo simultaneously emits high-intensity electromagnetic and radiofrequency energies to warm up your muscles before causing those muscles to contract as they would during the most intensive workouts. At the same time, the temperature levels that both energies create in the body damage fat cells, which are highly susceptible to heat. 
Non-invasive body contouring is not for weight loss. It is a tool that can help you achieve better results once you are close to your ideal weight. 
The right candidates for body Emsculpt Neo are people who have a BMI of 30 or less and who have realistic expectations. If you are pregnant or breastfeeding, have metal implants anywhere near the treatment area, or have untreated health issues, you may not be the right candidate for this procedure. 
Benefits of Body Contouring: Why You Need to Consider It
Non-invasive body contouring doesn't require you to get anesthesia, deal with needles, or go through a long recovery process. Most people can go right back to their lives after the procedure. 
No matter the types of body contouring you try, they can help you strengthen your core if you use them on your abdomen. By providing energies that help your muscles contract, Emsculpt Neo can help your abdominals get stronger, potentially leading to better posture and helping you with back problems. Emsculpt Neo can treat many areas of the body. It has applications in different sizes and shapes that target the exact locations you want. 
Another of the most important benefits of body contouring is that it can offer gradual and long-lasting fat reduction. You don't have to worry about abrupt changes to the way you look, and you can be sure that the fat cells that Emsculpt Neo helps you get rid of will not come back unless you gain weight. Non-surgical body sculpting also offers fast treatment sessions that can take as little as 30 minutes. 
Preparing for Non-Surgical Body Contouring With Emsculpt Neo
You can begin the process of getting a more sculpted you by scheduling a consultation with us. At the consultation, we will ask you about your goals, your lifestyle, and what areas you would like to treat. We will perform a physical examination and ask you about your medical history to ensure you are a good candidate. Tell us about any medications you take. 
To help you prepare for the procedure, we recommend that you stop taking blood thinners and that you avoid alcohol in the days leading up to the treatment session. Alcohol and blood thinners can slow down the healing process. 
If you smoke, we also recommend you stop. You also want to avoid working out the area that will receive treatment so that you are comfortable throughout the procedure. In the days leading up to your appointment, drink lots of water. 
Before coming to our center, you can eat a snack, but avoid a full meal. You'll also want to empty your bladder. We recommend you wear loose and comfortable clothing. To begin the procedure, we will ask you to lie down, and then we will use the applicator to begin treatment. Once we finish, you are free to go home. 
Body Contouring Results: When Can You Expect Them?
Results can take a few weeks to show up fully. The process of eliminating fat and building up muscles takes time, so you want to be patient. To help get the best results, continue drinking lots of water. This can help you eliminate the fat more easily while keeping you healthier. 
You also want to wear loose clothing for a few more days while avoiding blood thinners and alcohol. For most people, four treatment sessions can offer the best results. We can help you put together an individualized plan when you come for your consultation. 
Helping You Achieve Your Aesthetic Goals
Getting your body to look the way you want it to sometimes requires a bit of help. When you turn to a non-surgical body contouring option like Emsculpt Neo, you don't have to worry about invasive procedures that require long recovery times or results that look unnatural.
At Luxxe Wellness & Beauty in San Antonio, TX, we offer aesthetic services to make your goals easier to achieve. Whether you've noticed the first signs of aging or you have pockets of fat that you would like to get rid of, we are here to help. Reach out today to schedule a consultation.